Experience some of the best that Jämtland has to offer. Wild Jämtland and Joy Event, in close cooperation with Big River Camp and Myhrbodarna, have created an exclusive two-night experience offering you Jämtland's coolest nature experience.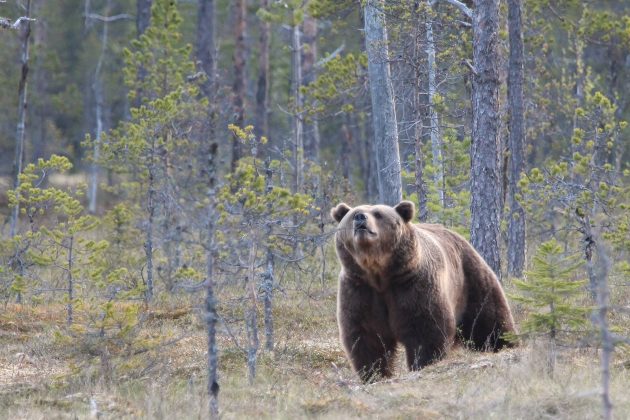 The first night introduces you to the magical Swedish summer nights that barely go dark whilst focusing on Sweden's largest predator, the brown bear. Start the evening at the Big River Camp with a wilderness dinner prepared over an open fire, getting inspired by stories about the bear and its typical behaviour. Following dinner, journey out to one of our comfortable hide-outs to watch for bears.

After resting at the hide-out, you'll return to Big River Camp for breakfast, then have time to enjoy the day spa or other activities available at the camp (fishing, walking)
After time at Big River camp, you will continue the adventure by travelling through the grandiose wilderness to the beautiful Myhrbodarna in Valsjöbyn.
Here you will spend your second and last night experiencing Swedish "fäbodar" – remote clusters of cabins that were used by farmers during the summer grazing season – where you'll be greeted by mountain cows and sheep. Later, you'll enjoy a three-course dinner whilst being told mythical stories about the area. When and if you want to go to sleep, you will enjoy a comfortable bed in one of the cabins.

If you are an early bird, the following morning you are welcome to take part in the routines and tasks of the farm, maybe even try milking by hand? If not, have a lie-in and finish your stay with a lovely brunch made out of produce from the farm. Indulge in homemade cheese and butter, "kalvdans" (a classical milk-based Scandinavian dessert), tjockmjölk (a traditional fermented milk product), coffee and buttermilk cake, before departing with a tummy full of locally produced goodies and a soul filled with new experiences.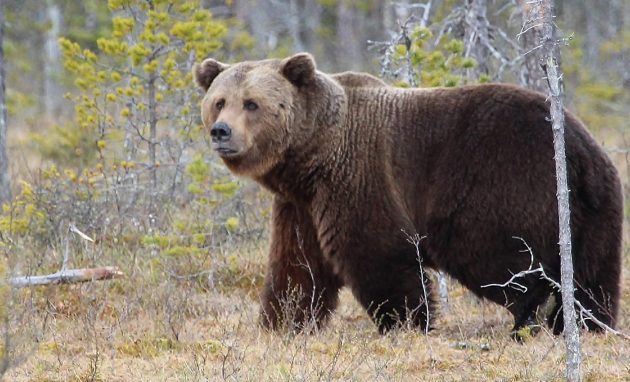 The package includes:
One night in a bear watching hide-out, inclusive of dinner and breakfast buffet at Big River Camp
Day-spa at Big River Camp
One night at Myhrbodarna, inclusive of dinner and brunch (no alcohol included)
Book through Wild Jämtland
Phone: 0046-705232989
Website: www.wildjamtland.com
E-mail: booking@wildjamtland.se
Booking must take place a minimum of three days in advance. Maximum 5 people/booking.
From 6900 SEK/person (when 3 people or more).
Transportation to and from the hide-outs is included. All other transportation can be arranged for additional fees.