The Wild Jämtland project was created in 2014 by Bo Kristiansson and Persson Invest Skog. With Bosse's wilderness experience and the land owned by Persson Invest Skog, we offer you a different type of nature experience. With us, you have a chance to see brown bears and other predators from your comfortable, safe hideout. Owls and other birds use the many nests placed all over the grounds. Wild Jämtland has received permission from the Jämtland County's Administrative Board to bait for the purpose of wildlife viewing. Since May 2018, the project is run by Evelina and Roger Åslund Bäck.
Evelina and Roger are both entreprenuers and enthusiastic about animals and nature and have been running their own separate natural tourism companies for several years. Now they look forward to crossing their knowledge and experience, to be able to offer our guests truly beautiful natural experiences, focusing on the Swedish brown bear.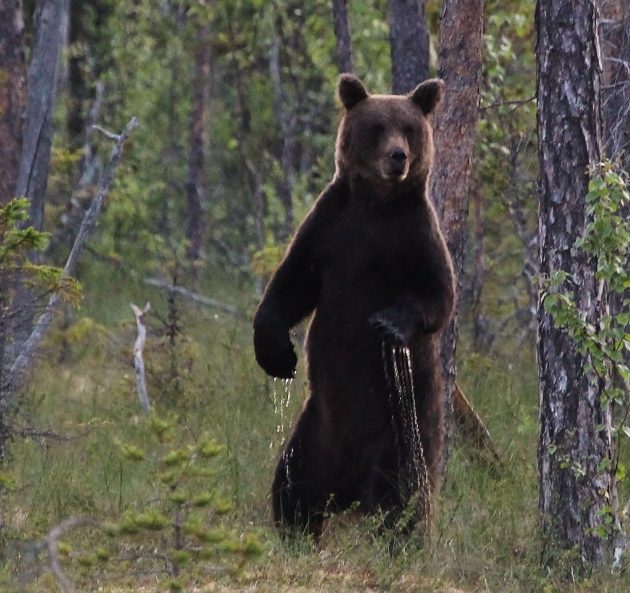 Hideout
You can stay for one night or many in our hideouts, located near Landön, 60 km from Östersund. They are ideally situated for viewing and photographing brown bears and other wildlife, which often pass through, and for simply enjoying Jämtland's pristine environment. Nearby wildlife baiting areas comply with the County Administrative Board of Jämtland's regulations.
The well-built hideouts offer high comfort with a stove, four full beds, and a smaller side bed. A long-drop toilet is situated outdoors. We can also drive you to the door of one of our hideouts. This hideout is also suitable for people with disabilities thanks to a wheelchair ramp and a larger long drop toilet. A short walk is required to reach the restroom.
The VIP hideouts are equipped with photo benches that are designed for shooting professional photos and videos. Four photographers will each have two "photo holes." A couple of our smaller hideouts also have seating for one or two people near the baiting stations.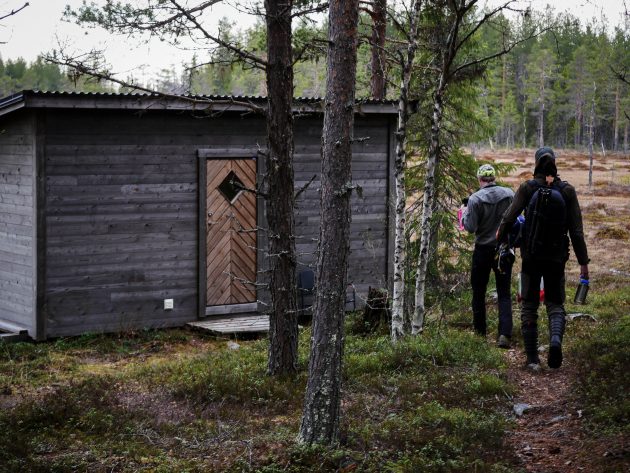 Wild Jämtland – Hideout Night
A night spent with only you, the forest and the bears! We will meet you at a designated location in the early evening and drive with you out to your hideout. You are responsible for bringing your own snacks and food for the night so that you last to the next day. When we drop you off in the evening, we will decide on a pickup time for the following morning. After that you are alone in a film of nature the whole night.
Price:
From 2015 SEK/person (minimum 3 persons)
or 7800 SEK/Hideout (4 people or families)
(all prices include VAT and a 30 % booking fee which is non-refundable)
Booking Information
booking@wildjamtland.com
+46 705232989 Roger
+46 706239974