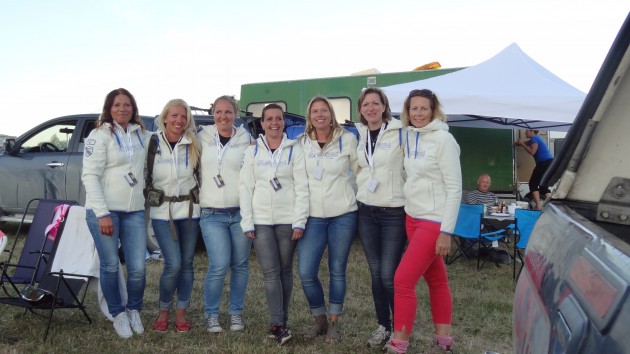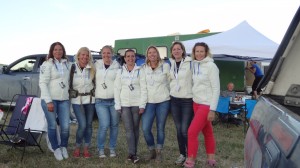 Fäviken Game Fair är över för det här året. I år campade jag, min dotter Ronja och hundarna tillsammans med Nordicwhunting-teamet- fantastiskt kul! Stora  delar av resten av familjen Åslund var också på plats.
Vårt team är förärad att ha en fantastiks sångerska och låtskrivare i vårt team; Ingrid Spångberg. Hon spelade och sjöng för oss i det gassande solskenet. Dessutom besökte  ingen mindre än Ödemarksjägarn`n Roger Bäck och hans pojkar oss på campen. Vi fick till min stora glädje höra han spela live på sin gitarr, dessa välskrivna, roliga och spännande sånger om hans jaktupplevelser.
Joy Event Hunt and Health marknadsfördes i Bergans monter tillsammans med Nordicwhunting, ett mycket lyckat koncept och samarbete.
Nordicwhuntingteamet spenderade innan Fäviken ett dygn på Copperhille, för att ha en workshop där vi satte mål och gjorde upp en framtidsplan för bloggteamet. Copperhille mountains Lodge var fantastiskt! Oao vilket spa, svit och vilken fin och god!
Joy kommer att arrangera jakt- spa och skyttelhelger där för kvinnor som jagar- Life is to be enjoyed!