I combine hunting and outdoor activities with the themes of health and wellbeing, organising hunting experiences that you won't find anywhere else, so that health and wellbeing are combined with the excitement of the hunt.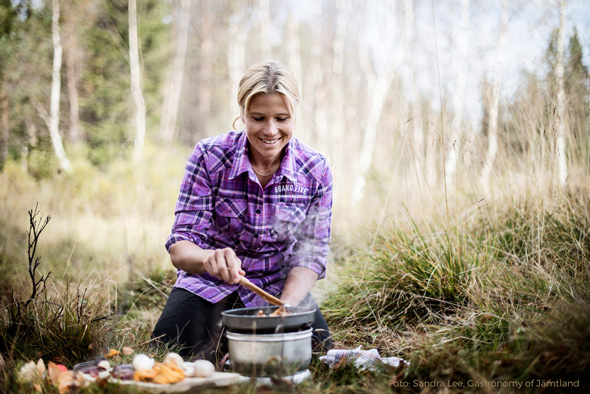 Our hunting camp is in Ljungdalen, from where we organise ptarmigan hunts over pointing bird dogs in the autumn and winter. The guides are all experienced hunters and outdoorsmen. Take a look around this page and read about my hunting packages – perhaps I have something that suits you.
Apart from hunting packages, I also provide project management for different types of corporate and group events, and arrange other types of varied experiences. Read more about these under packages. If you cannot find a package that suits you, you are welcome to contact me with your own suggestion.
Life is to be enjoyed!
Evelina Åslund