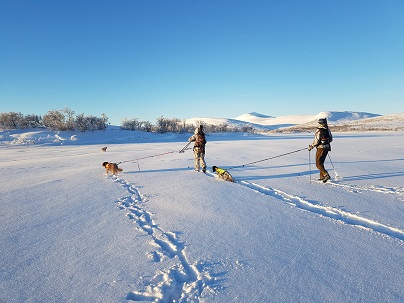 For those of you who do not hunt yourself but want to come out in the wild and experience hunting, the beautiful scenery and magnificent views. We want to inspire you to follow us on grouse hunting with
pointing dogs on private land in Ljungdalen, Mid Sweden.
An impressive hunting form where good interaction between dog and hunter are key to successful hunting. You should be skilled in skiing to appreciate this hunting form to the fullest.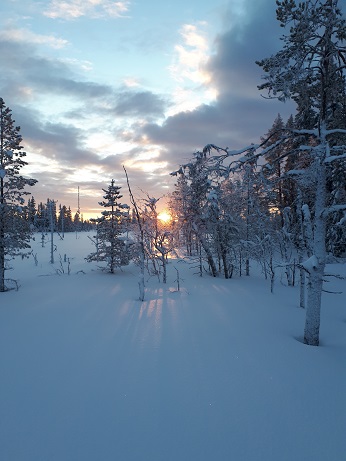 We offer two days of ptarmigan hunting with guide, where we ski out in the white and frosty terrain with the dogs. One experience for life!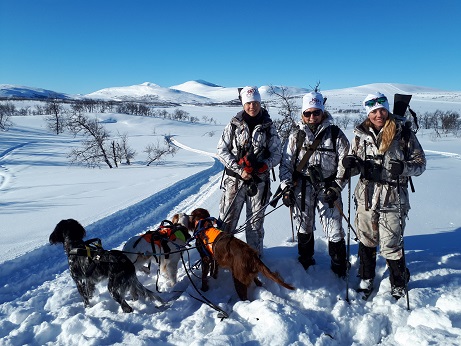 You will stay in our cottages in Ljungdalsbyn.
We cook wild dinners together and you get to learn exciting cooking tips about the climate smart and organic wild meat. Let yourself be inspired by the wonderful community comes naturally in hunting context. You can also try shooting with saloon rifles (no prior knowledge required).