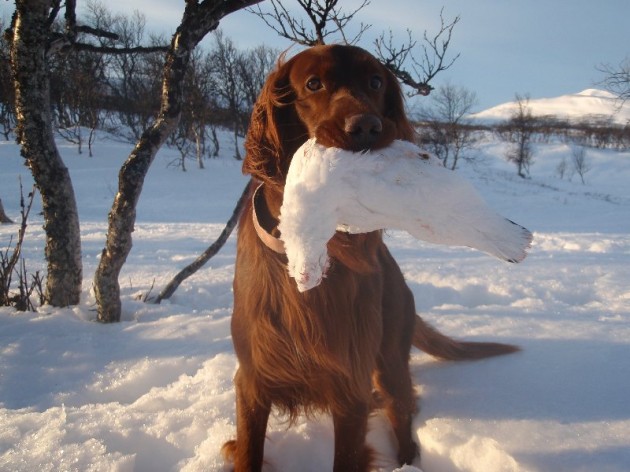 Stay in the middle of the hunting ground in a cozy cottage!
We offer an exciting hunt for grouse where we hunt with dogs and rifles. We ski out in the white, frosty landscape looking for grouse. We stay in the cousy hunting camp which is located directly into the hunting ground by the lake Öjön. Here we hunt on private land that has unique access to grouse.
After a long day of hunting on ski's you will have the possibility to relax in our wood-fired sauna at the lake – a treat for body and soul.
Good hunting!
Day 1: Guests arrive in Ljungdalen where we meet up at the tourist information. We ski or go with snow mobile together up to the camp where we will have dinner together and some information about the weekend's game. (Packages goes with snowmobile.)
Day 2-3 : Breakfast. Guests prepare themselves a light lunch from the breakfast buffet to bring in backpacks. In the middle of the day we will break for lunch which we enjoy in the mountains.
You cook your own dinner in the cottage in the evening. Possibility to stay in the relaxing sauna.
Day 4: After a long relaxed morning and breakfast we ski back to the cars to go back to the respective home destinations
Program: